Fields configuration¶
The ui for the metadata tab is made from a list of field components. The type of the field component and how they behave can be configured in the yaml file. All fields should be configured as a list which has the parent key attributes.
A field is defined in the yaml following key-value pairs:
To create a feature catalog for a vector layer, a complex structure is needed to describe all the attributes. A lot of this information is already present in the GeoServer feature type or the database. Metadata supports automatically generating a new structure in the metadata from the information at hands that can be customised afterwards. To create support for this feature in your configuration, define a repeatable COMPLEX field with built-in fieldType featureAttribute .
In the example the featureCatalog object has two attributes. A unique identifier of the type UUID and the feature attribute field.

-

 

typename

:

 

featureCatalog


  

attributes

:


      

-

 

label

:

 

Unique

 

identifier


        

key

:

 

feature

-

catalog

-

identifier


        

fieldType

:

 

UUID


      

-

 

label

:

 

Feature

 

attribute


        

key

:

 

feature

-

attribute


        

fieldType

:

 

COMPLEX


        

typename

:

 

featureAttribute


        

occurrence

:

 

REPEAT



The Generate action will check the database metadata for that layer and generate a feature type for each column in the table.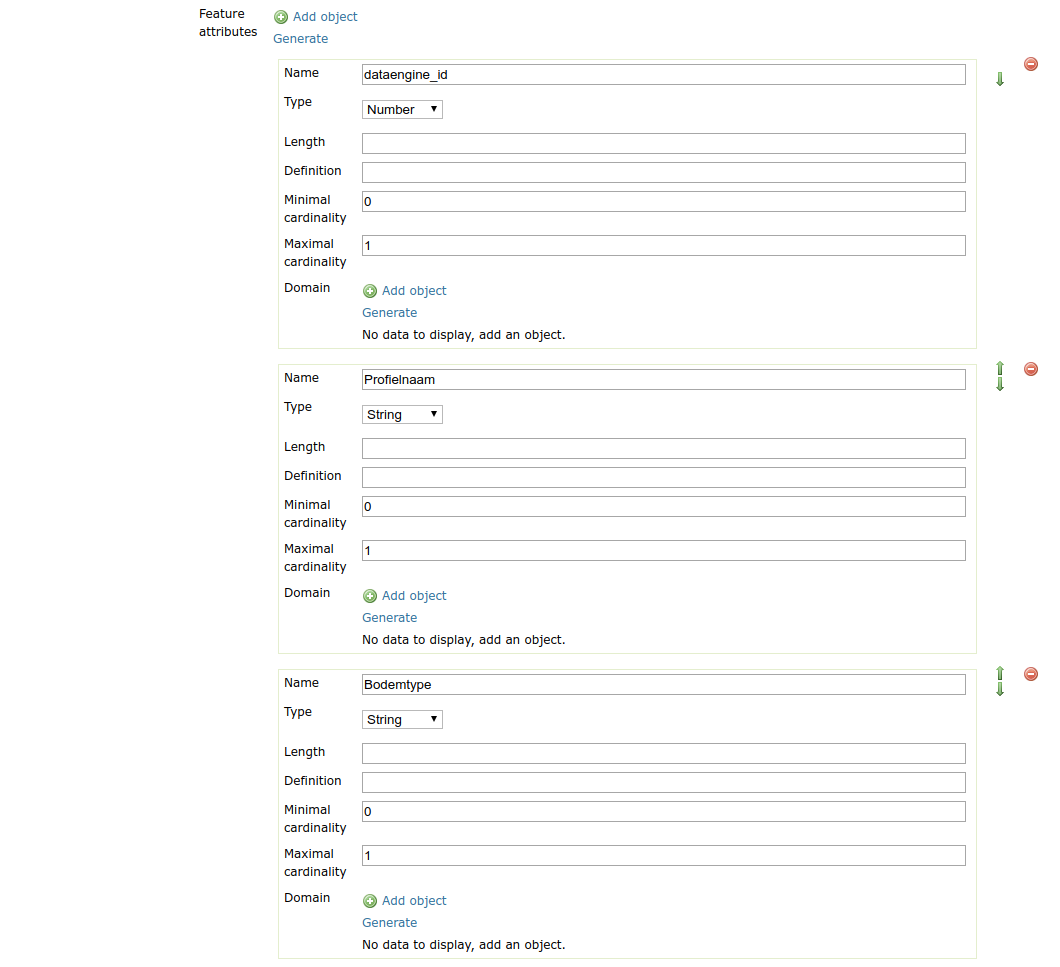 Whitin each feature type there is another Generate action that will generate the domain.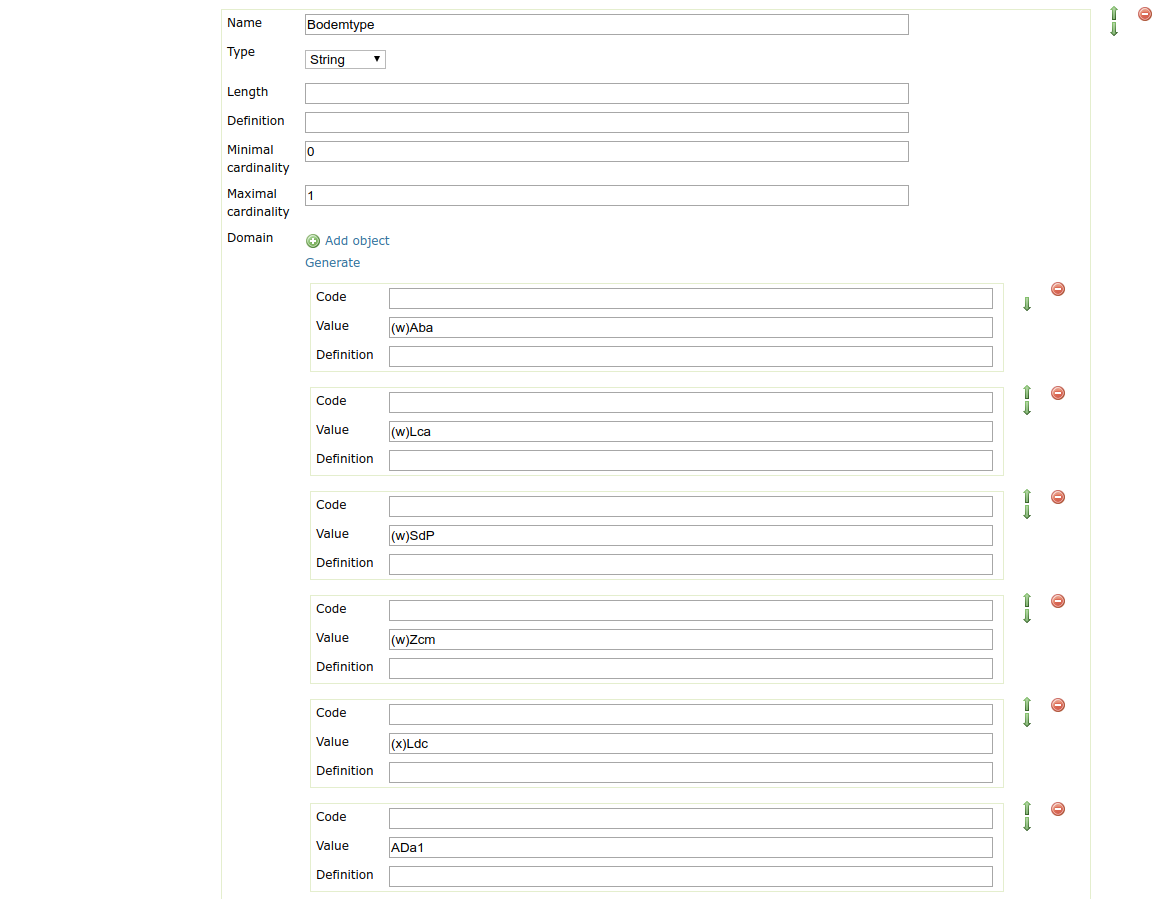 All metadata field labels that appear in the Metadata fields can be internationalized. This is performed by creating an internationalization (i18n) file named metadata.properties. Create an entry for each key in the gui configuration following this pattern: PREFIX.attribute-key
e.g.
metadata.properties
metadata

.

generated

.

form

.

metadata

-

identifier

=

Unique

 

identifier

 

for

 

the

 

metadata



metadata_nl.properties
metadata

.

generated

.

form

.

metadata

-

identifier

=

Metadata

 

identificator